Many of us have experienced some sort of shoulder issue at one time or another, these issues (pain, lack of mobility, etc) can be attributed to a number of things, posture being one of them.  It looks like the ladies pictured above have pretty good posture but the real question lies in what type of posture you maintain throughout the rest of your day when your not working out at the box?  Do you maintain good posture while at the office, riding in your car, or while eating your Paleo-ish meals?  If you are like me you are are probably thinking that you could really use some improvement.  Check out the article link below to see how your posture could affect your shoulder performance and some ways to mobilize and strengthen your shoulders if needed.
Why Does the Front of My Shoulder Hurt?
Registration for Sunday's Gymnastics Clinic opens TONIGHT. Click HERE or the link below to sign up. Only 12 spots!
Today: 3/26/2014
5 RM Push Press w/ mini band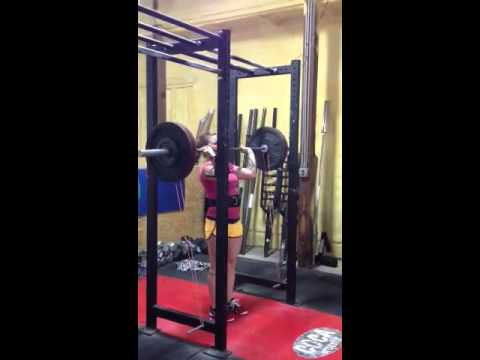 …that is a Press and not a pretty one but you get the point
-then-
2 rounds for time:
50 Russian Kettlebell Swings (70/53)
25 Burpees