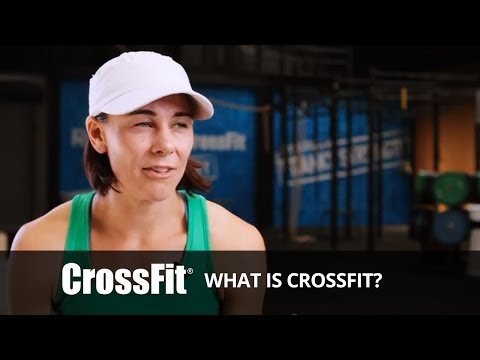 Today will be our first Bring A Friend Day of 2014 so I hope you've invited your friends to read the post, as it will become part of their daily routine.
If this is your first exposure to CrossFit, I suppose we should start at the beginning and describe what CrossFit actually is. If you were to walk into one of our classes and ask each person "What is CrossFit", I'm certain you'd get 15 different answers. The interesting thing is each person is probably right. CrossFit is not easy to describe quickly in a few words. So, as simply as possible, I'll attempt to describe what we do here.
CrossFit is a strength and conditioning program. However, what's unique to CrossFit is it utilizes functional movement, or movement patterns found in your everyday life: sitting and standing, picking stuff up, placing things above your head, pushing/pulling etc. We're building a capacity in these movements to allow you to keep them for the rest of your life. We will increase your capacity by designing intense workouts that are constantly varied using these functional movements. Therefore, your body won't plateau to the same old routine. In fact, we rarely do the same workout twice. CrossFit is difficult, by design. However, every workout is scalable. We can adjust or substitute any movement to meet your current fitness level or need.
Of course, that's just scratching the surface. There's plenty, plenty more that goes into the program. CrossFit also describes a movement, a state of mind, and a lifestyle. You'll likely learn more about yourself and your mental toughness than just what you're physically capable of. These workouts can be the most challenging but most rewarding physical activities you'll ever endure.
Please watch the video above for a little more insight on the program that will change your life.
PLEASE BRING YOUR FRIENDS 15-20 MINUTES EARLY TO FILL OUT A WAIVER.
TODAY: BRING A FRIEND DAY – MON, MAR 10, 2014
TEAMS OF 2
AMRAP IN 15 MINUTES
PERSON 1:
•5 PULL UPS
•10 WALL BALLS 20#/14#
•15 ABMAT SIT UPS
PERSON 2:
•12 BURPEES
*When Person 2 finishes the burpees, switch with Person 1 (pick up where they left off).